An even better weekly fare discount
Say hello to an easier, more equitable way to pay your fare: the 7-day fare cap with OMNY!
Effective August 20, you can start any day of the week: pay for 12 rides in a 7-day period and any additional rides are free. And, unlike with MetroCard, you don't have to pay upfront. Just tap and pay as you go.
Use the same device or card all 7 days and you'll automatically ride free after your 12th paid fare.
No need to pre-pay like when you buy a 7-Day Unlimited MetroCard. Tap with your own mobile wallet enabled device or contactless bank card, and you pay only for the trips you take. The more you ride, the sooner you'll earn free trips.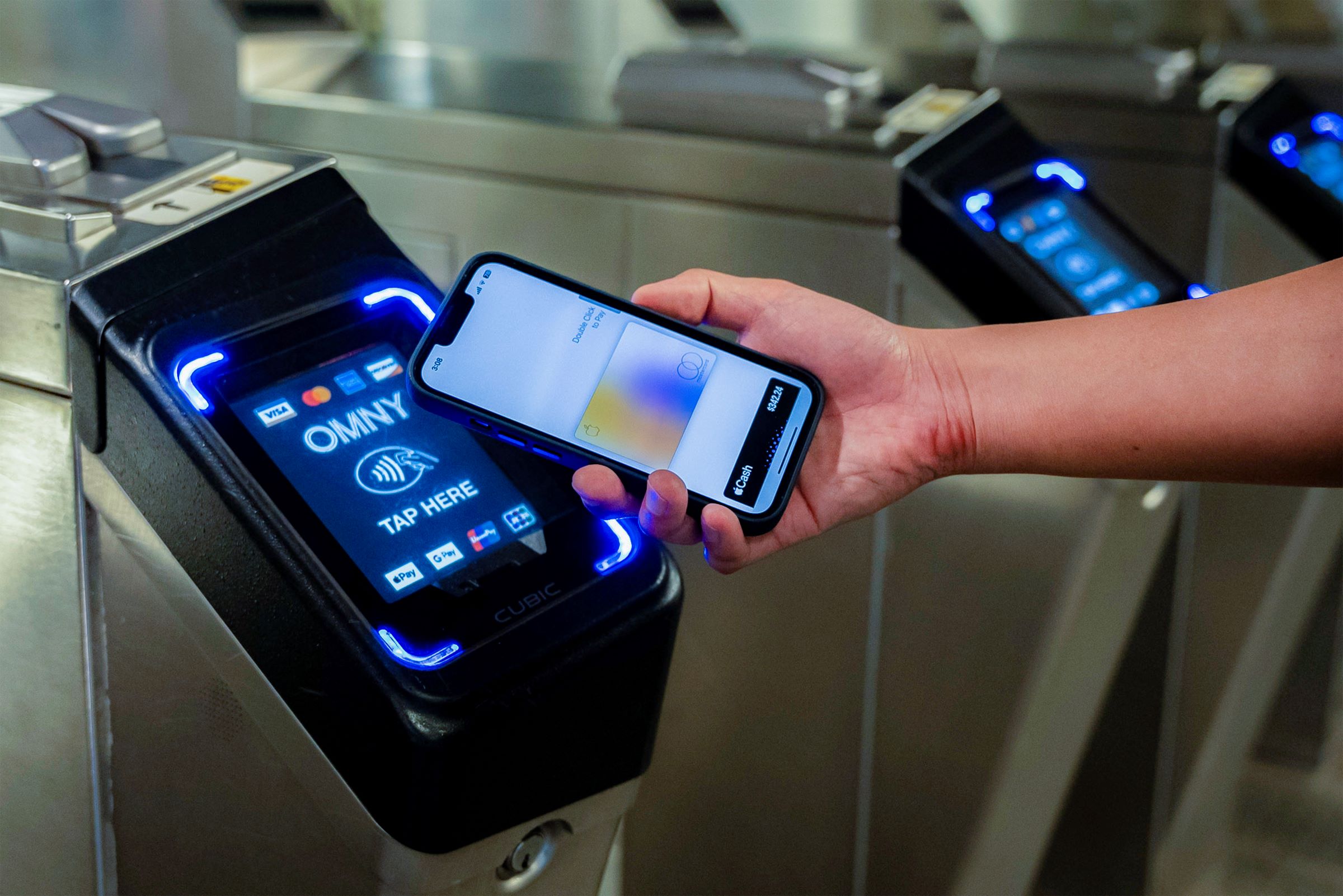 How it works
Tap your device or contactless card for full-fare and Reduced-Fare OMNY trips on New York City Transit subways and local buses.
You must use the same contactless credit or debit card, smart device, or OMNY card for each trip.
Customers will automatically receive free, unlimited rides for the rest of the week once they have paid $34 in fares (or $17 for registered Reduced-Fare customers).
The seven-day period begins whenever you make your first tap of the week.
Earning a weekly pass: example
Once you've paid $34 for fares in a 7-day period, you can ride free for the rest of the week. Here's an example:
A rider uses the subway to get to and from work, and takes it on weekends to go into Manhattan to meet friends. They also use the local buses in their neighborhood to run errands.
They use their smartphone to pay the fare, so each ride is $2.90.
After they have paid $34 in fares — the rest of the rides for the week will be free!
Reduced-Fare customers — want to switch from MetroCard to OMNY and take advantage of a half-fare 7-day fare cap? Create a free OMNY account and select "Switch from Reduced-Fare MetroCard to OMNY" from the Digital Assistant in the bottom-right of your screen. Learn more here.
Tracking your trips
You can track your progress toward reaching free rides through a free and secure OMNY account, where you can also view your trip history, manage your travel cards, and more.
Frequently asked questions